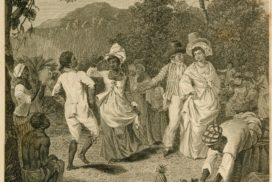 The ECDA's archive currently holds 57 early Caribbean texts, including novels, travel narratives, natural histories, colonial documentation, obeah narratives, and slave narratives. 30 of these archival items are prefaced with scholarly introductions, which provide an overview of the production and reception history of the text as well as the text's significance in current scholarship.
The Browse page offers basic information about the ECDA's archival items, such as title and author.
The Browse page also features the ECDA's collections: Obeah Narratives, Early Caribbean Slave Narratives, Embedded Slave Narratives and our General Collection.
By clicking on an individual archival item, you will be brought to a metadata page with information about the text's publication and its holding library, as well as a link to the source in the Digital Repository Service, and an option to download a pdf version of the text.
Use the 'Search the Archive...' bar, available at the top of any page, to search for any item by subject, title, or author.