Tunes in General Use
Air II.
Guinea Corn.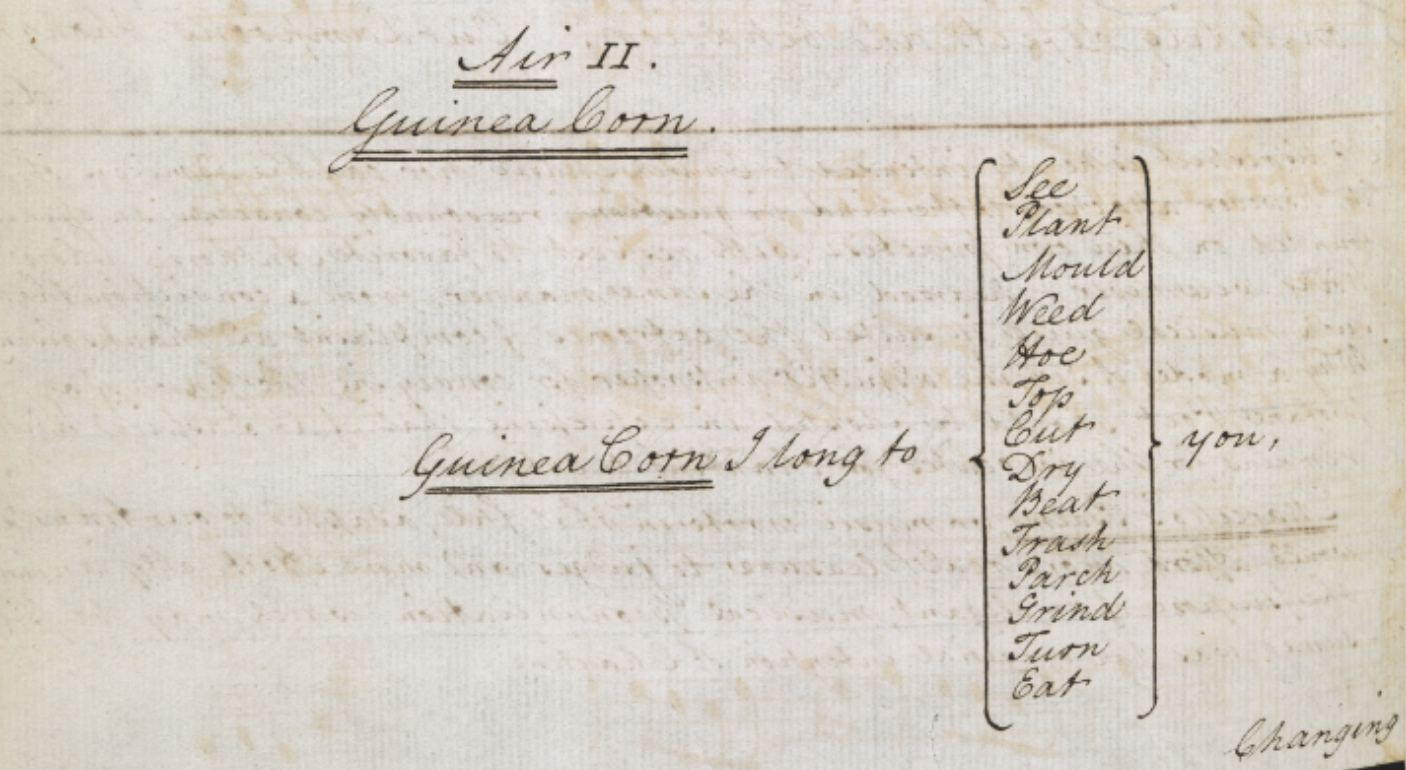 Guinea Corn I long to
See
Plant
Mould
Weed
Hoe
Top
Cut
Dry
Beat
Trash
Parch
Grind
Turn
Eat
you,


Changing the active verb in every tune, until the word eat, when, as though satiated with the food, or tired with the process of procuring it, they bestow an hearty curse on the grain, asking it where it came from. While singing this original composition, their actions imitate the various maneuvers attending the culture and preparation of guinea corn.
Images © British Library Board (C.E. Long Papers, Add. MS 12405, ff. 335r-341v)